Djangonaut Space - Launch!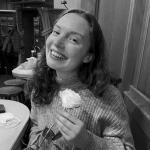 Sarah Boyce
09:45

stage 🎤

On July 10th, our first cohort of Djangonauts started their 3 month program to rocket launch their Django contributing journeys! Now as the program comes to a close, it's time to reflect on whether mentorship programs are a valuable and sustainable addition to the Django universe. Join me on avoiding the asteroids and navigating to the stars, together!
About Sarah
Hi 👋 I'm Sarah Boyce! I've been a Django Python developer for 4+ years. I'm part of Django's Review and Triage team, I write the weekly Django development updates on Django News, co-organiser of the Django Cologne meetup and co-organiser of a new program - Djangonaut Space. Outside of all things Django, I love to play badminton and paint!